Heating Systems

A heating system is a mechanism for maintaining temperatures at an acceptable level; by using thermal energy within a home, office, or other dwelling. Often part of an HVAC (heating, ventilation, air conditioning) system. A heating system may be a central heating system or distributed.
A central heating system provides warmth to the whole interior of a building (or portion of a building) from one point to multiple rooms. When combined with other systems in order to control the building climate, the whole system may be an HVAC system.
Your Celestial Air HVAC heating technician can explain how your heating system works  and help you maximize the benefits from your heating system.
Heating Services
Heating Installation
Installing a new heating system involves more than just hooking it up properly. With our experienced, NATE-certified technicians, proper installation is a given. The real concern is making sure the system you choose will meet or exceed performance and efficiency expectations. Whether you need a central heating unit, boiler, furnace, radiant heat, or forced air system, we will make sure you get the best system for your home's heating needs. And, since we're a Carrier, York and Rheem Factory Authorized Dealer, you can rely on us to provide the best equipment available.
Why Upgrade to a New System?
When you're considering a new heating system, it's important to be aware of efficiency gains made in recent years. Many heating systems installed before the 1990s had efficiency ratings of 70 percent or lower. Coupled with losses of efficiency as they age, their rating is now around 50 percent. This means that up to half of the energy used by an older heating system is wasted instead of turned into heat. Modern energy-efficient heating systems are often rated at 90 percent or better, which could mean reducing your heating bills by almost half if you have an older system.
Heating Repair
As a full-service heating contractor, repair work is a big part of what we do. No matter who installed your heating system, how old it is, or if it's still under warranty, you can count on us to be there if your system needs repairs. We know having heat isn't just about comfort, but also about safety. That's why we're available with 24/7 service to get your heat on again as quickly as possible when emergencies arise.
Because your heating system is important to your comfort and well-being, we recommend you contact us as soon as you think there might be a problem. Even a slight loss of efficiency can add tens or even hundreds of dollars to your winter heating costs, and this increased cost has a very good chance of being more than a simple repair.
Heating Maintenance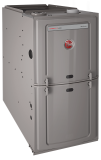 Preventative maintenance conducted just before the temperatures start to drop can help ensure you stay toasty warm all winter long. That's why we recommend enrollment in our preventative maintenance plan. With our plan, one of our technicians will check your system before the season starts for any small problems as well as provide a tune-up to ensure that it is running at maximum efficiency.
Call Celestial Air HVAC today to enroll in a maintenance plan, discuss a new system or schedule a repair. We've proudly served New Jersey for more than 25 years.
---
For professional HVAC services, call

Celestial Air

today at

(973) 627-4899

.
---
Did You Know?
How Often Should You Have Your Furnace Serviced?
Are Smart Thermostats Worth It?
What is a Boiler and How Does it Work?
What are the Advantages and Disadvantages of Heat Pumps?
How Do I Convert My House to Natural Gas?